By Loïc Letailleur, P.Eng.
---
Four years ago, we used to play a game as a family while driving around – who could spot the next electric car? They were rare and sometimes you would go days without seeing one. Now, they are everywhere, every day, no matter which city or small town you are in. Most people likely don't realize how many there are because they don't all stand out (they aren't just Tesla's)!
With the rapid adoption of electric vehicles comes the requirement for charging infrastructure. There are charging speeds (is the limiter of the vehicle or the charger), people's driving habits and also public expectations. Without getting into the psychology of range anxiety or other concerns, let's review some of the key points related to electric vehicle (EV) charging.
What are the different levels of Electric Vehicle Charging?
At Falcon, we provide capital planning services for all types of buildings. As a unique engineering firm, we have developed a proprietary costing database. We regularly update this database with our retrofit projects to provide new and existing clients with a detailed capital plan for their upcoming projects. We are even able to break budgets into project phases for comprehensive planning purposes.
Level 1 – Basic 120V wall outlet (15 or 20 Amp)

This will charge the average EV at approximately 8km/hr.

Level 2 – AC charger, 208/240V from 15A to 80A of delivered energy

This will charge the average EV at 15-80km/hr.

Level 3 – DC fast charger, from 20KW to 350KW

This can reach charging speeds over 1,000km/hr.
It bypasses the inverter in the vehicle.
Vehicles have limits to what they can accept for charge (not many can take 350KW).
What are the Electric Vehicle Charging Standards and how do they differ?
There is one Level 2 charging standard globally and it is the J1772 plug. All vehicles have this outlet except for Tesla, which comes with an adapter.
Globally, there are three major Level 3 charging standards:
Tesla – Proprietary charger plug except in the EU. The Supercharger network in the USA is slated to be opened to other vehicles, though this will require a special adapter.
Chademo – Asian standard, was adopted early by Nissan – many fast chargers will include a Chademo connector. Not many vehicles require this standard.
CCS – European standard, has become the global standard. It is the plug included in the majority of vehicles (except Tesla).
When assessing which charging level you will most frequently use, you need to assess the following factors:
What is your daily distance travelled?
Do you have access to charging at your residence? And what level?
The majority of individuals will drive less than 50 km per day, and their vehicle is parked for a minimum of 8 hrs overnight. This means for those fortunate enough to have access to charging at home, a simple Level 1 charger that will provide 8km/hr (60+ km of range overnight) is sufficient.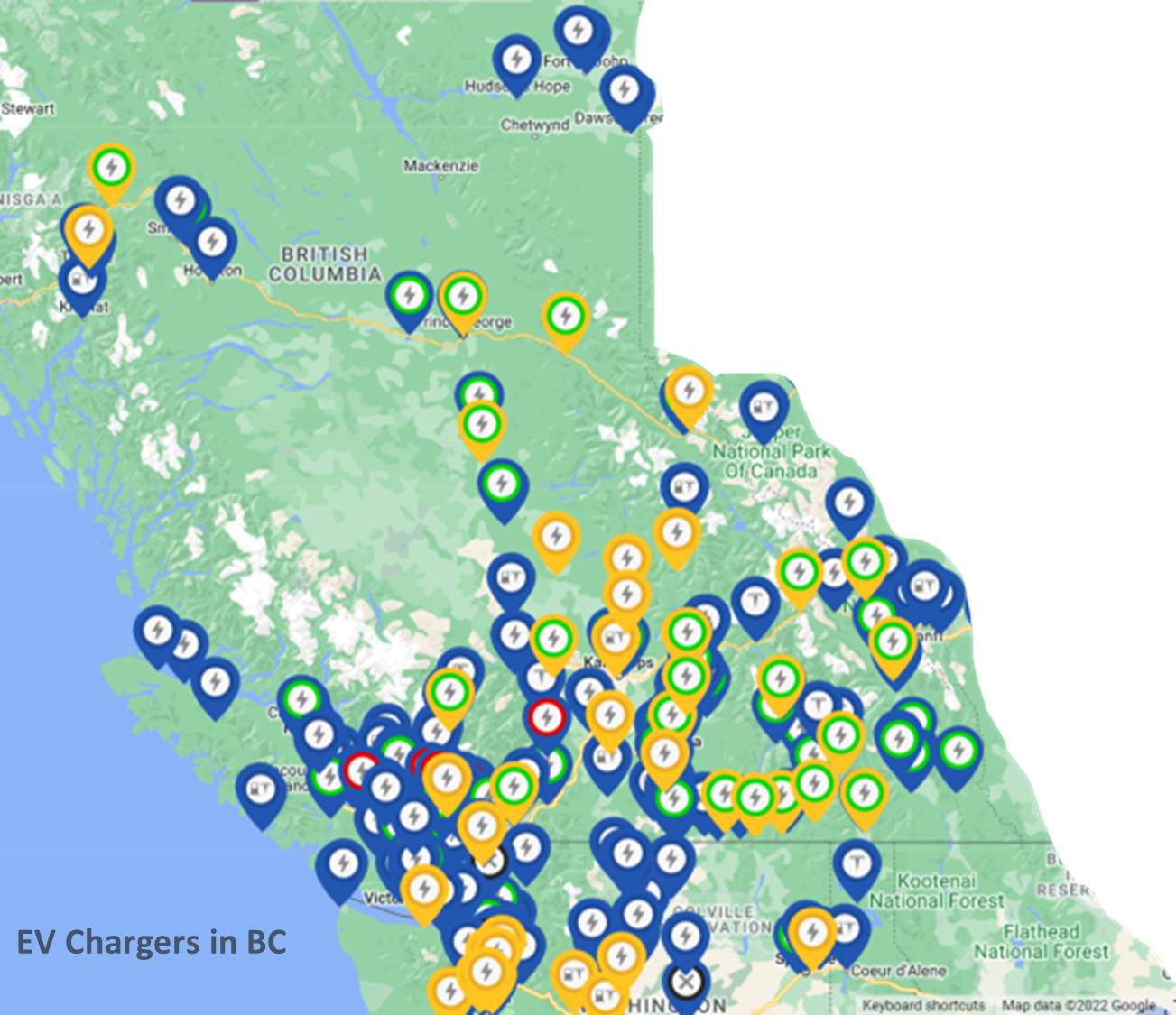 A Level 2 charger at home will allow for more rapid charging or allow for the charging to occur during off-peak hours (maybe not start charging until 0100 – with a time of day utility billing coming soon this may be advantageous). On the rare occasion that you have returned from a long road trip with a nearly empty battery, you still don't need to worry as overnight you will charge enough for the next typical driving day. If back-to-back extended trips are required, then a visit to a public Level 3 charger is an easy way to boost up the available range.
For individuals who do not have access to charging at their home, Level 3 charging will be similar to stopping at the gas station and will have to be done approximately once a week depending on the range of the car and the distances covered.
What about at Work?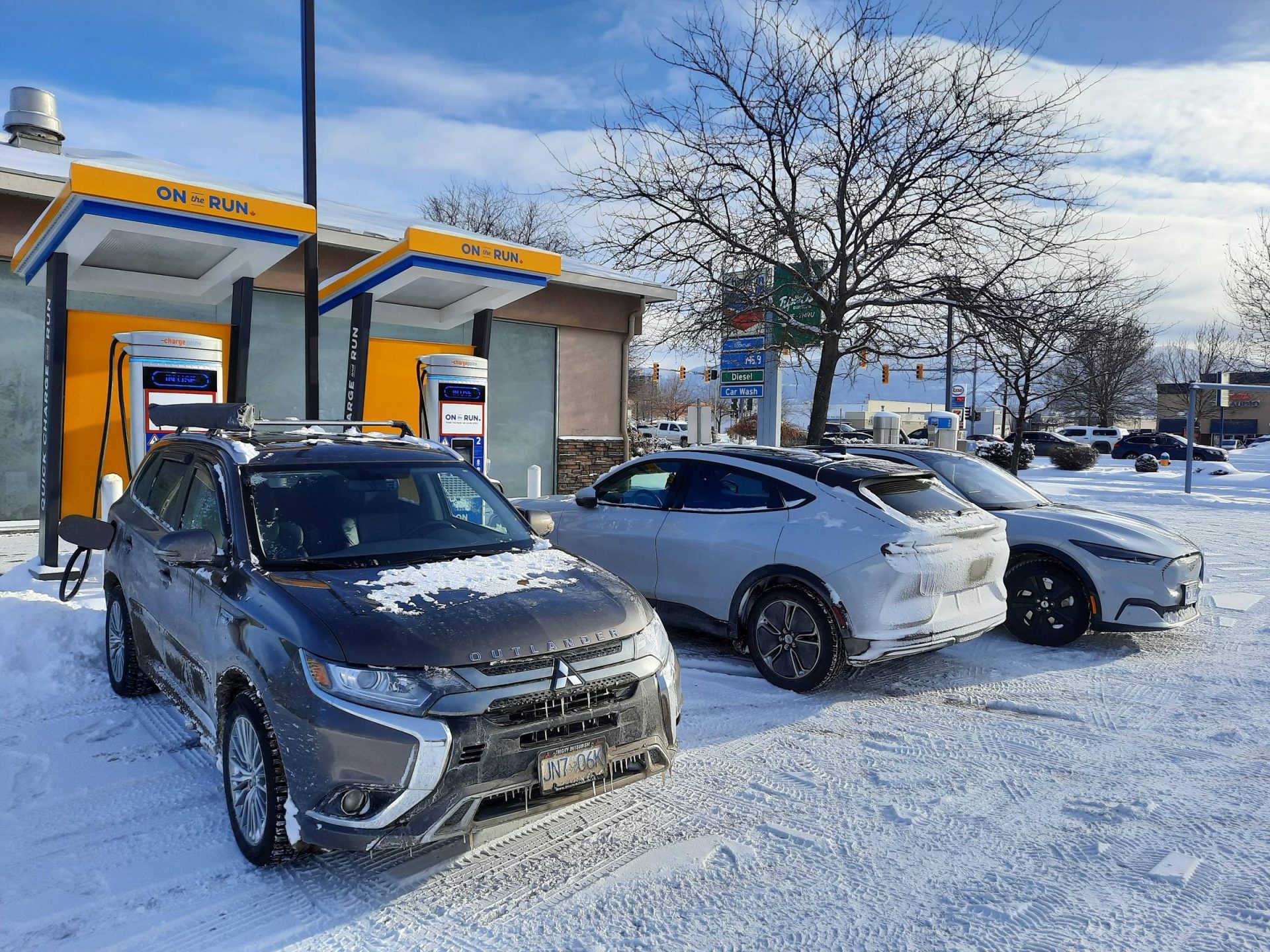 One of the most frequent questions we are asked by Clients is should electric vehicle charging be provided at the workplace? To answer this, it is important to go back to the previous analysis of daily driving habits. If individuals have access to charging, then it would be rare that needing to charge at the workplace (or the mall) would be required. Even for people without home access to charging, the rapid increase in the number of public fast charging stations allows for easy access to charging needs people may have. I would consider the availability of workplace charging a perk and not a necessity.
The exception to this is for fleet vehicles.
I am a Developer and What Should I Do?
In Part II of Electrical Vehicle Charging our engineering team will discuss the options for both existing and new multi-family and mixed-use buildings.
Do you have any questions? Contact our skilled engineering team today and we can answer all your electrical engineering questions.

Need to learn more about our engineering services? Visit our integrated engineering services page.
Want to learn more about electrical engineering? Check out some of our other blogs!