Are you wondering how to get the right retrofit for your project?
Our team of interdisciplinary engineers can provide customized niche mechanical engineering solutions for projects ranging from HVAC design to deep energy retrofits. Our team has a proven track record of results on these projects and are well versed in requirements for different client types. We bring a commitment to service that extends through design, construction, and post-construction activities.
Read on as we elaborate on some of our niche mechanical and industrial engineering services that set us apart from other engineering companies:
Capital Planning
At Falcon, we provide capital planning services for all types of buildings. As a unique engineering firm, we have developed a proprietary costing database. We regularly update this database with our retrofit projects to provide new and existing clients with a detailed capital plan for their upcoming projects. We are even able to break budgets into project phases for comprehensive planning purposes.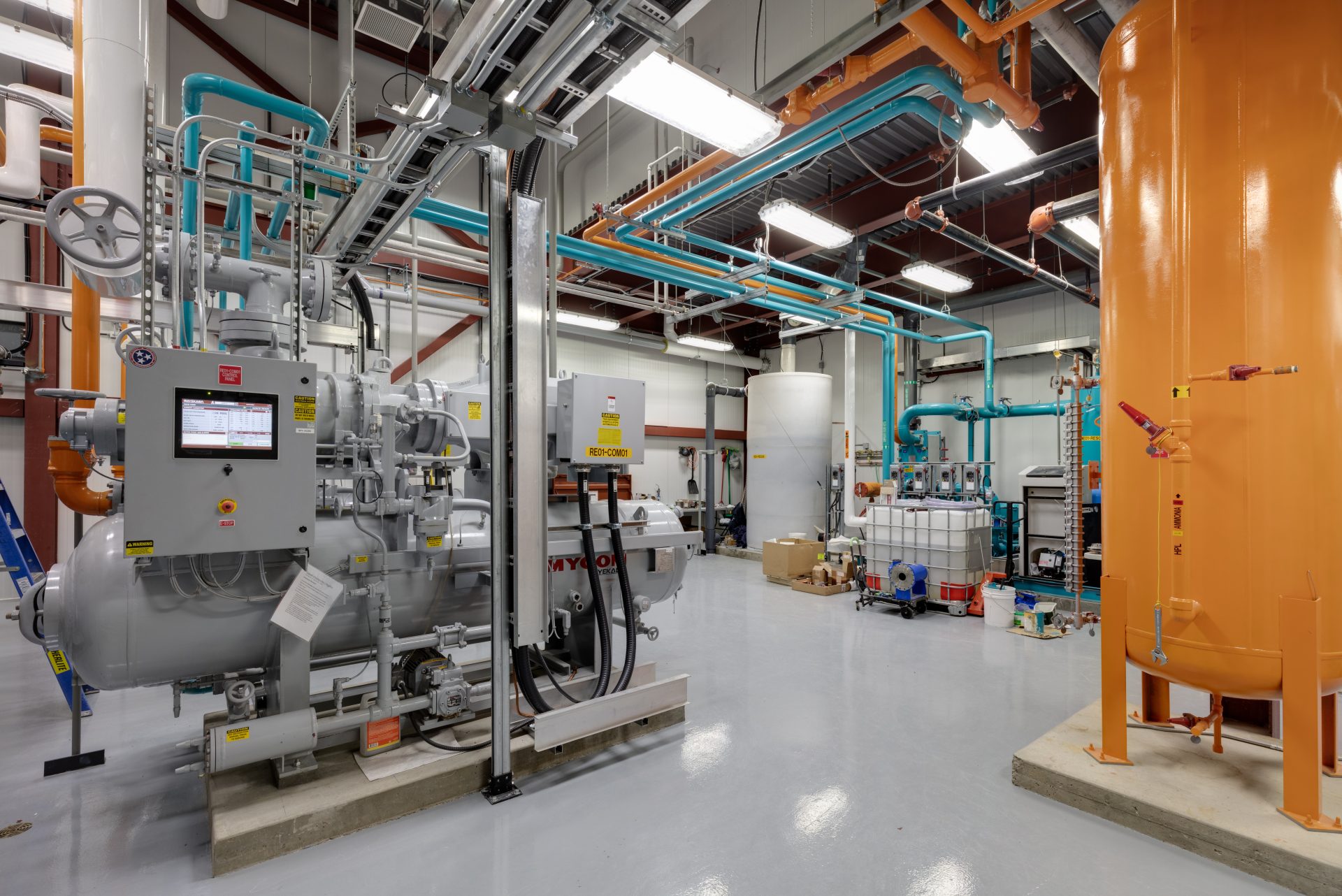 Design
Design is an integral part of the engineering and construction phase of your project. We are experienced with tailoring bespoke solutions that best suit
the need of your project's purpose and building type. Some of our niche design services include:
Lifecycle-Centered Design. Building and engineering represent only a fraction of the overall lifecycle costs of a mechanical project. With this in mind, we take an approach that is not focused solely on the installation costs of a project. We include operating cost considerations like energy efficiency, ease of maintenance, reliability, and planning for replacements at the end of service life. Our lifecycle-centered design approach applies to all our projects.
Heat Pump Thermal Plant Design. We have developed several bespoke heat pump and heat recovery thermal plant designs. These archetypal systems can be adapted and modified to fit the needs of many building types and configurations. The systems have been designed to eliminate unnecessary complexity, undue costs, and to reduce the maintenance burden.
Retrofits
We know that every project has a specific purpose with distinct needs to suit the environment in which it operates. We have expertise in planning, managing, and implementing large-scale mechanical retrofits. We offer retrofits in the following areas:
Deep Energy Retrofits. The goal of deep energy retrofits is to provide systems that not only increase energy efficiency but also renew aging equipment to improve overall effectiveness and reliability. Often this involves the replacement of major components and systems. These retrofits often need to be carefully planned and phased in to keep the facility as operational as possible throughout the process

Conventional Energy Retrofits. If you don't need a large-scale retrofit, our team is also able to replace building mechanical systems on a component-by-component basis. These could consist of boiler upgrades, terminal equipment replacement, and control system upgrades. We replace aging equipment or systems to optimize lifecycle costs and reliability.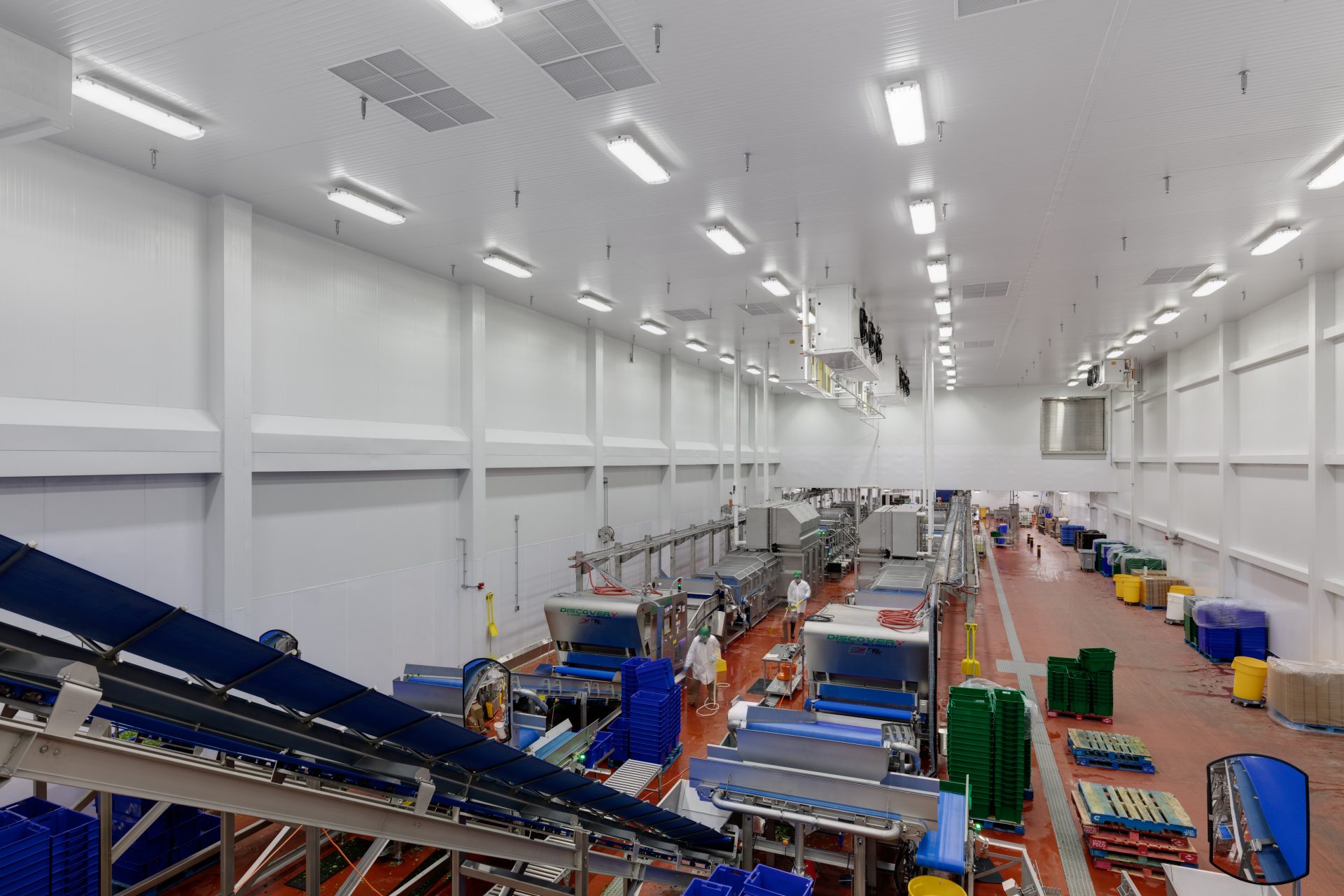 Prime Consulting. Having worked with both private and public institutions, we are experienced in consulting on contract awards for facility upgrades or new system implementation. Depending on the project, we can provide full design services as well as managing tendering, providing recommendations for contract award, and administering the construction contract throughout the implementation phase. Our experience with many different building types makes us well versed in the different requirements for all client types.
Industrial and Clean Facilities
At Falcon, we have developed specialist expertise for industrial buildings. From ventilation systems to specialty water system design, our team will develop the right solution for your facility. Some of our specialized areas include:
Precision environmental control
Clean-room filtration and contaminant control
Laboratory ventilation
Specialty exhaust and ventilation systems
Specialty process piping systems
Compressed air system design
Process heating and cooling
Process water system design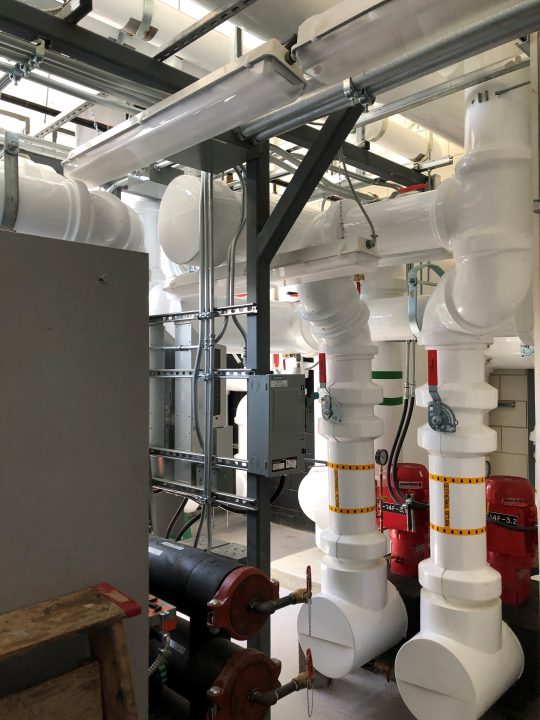 Is it time for a retrofit for your facility or building?
We are confident that our team will deliver designs that will add the right components to your facilities' systems to increase reliability and efficiency. Our engineering professionals are seasoned experts, who know how to create and implement a lifecycle-centered approach to your system upgrade. You can guarantee practical and innovative solutions, designed for your specific needs.
Have questions about a project? Contact us!

Need to learn more about our services? Visit our integrated services page.
Want to learn more about mechanical engineering? Check out some of our other blogs!