Written By Jeff Quibell, P.Eng.
Many of the systems Falcon designs are inherently hidden from public view. The adage "out of sight…out of mind" certainly applies to much of our work. As a result, there isn't generally much public awareness about the types of systems we deliver.
Changing Times
Times are changing. We're in the midst of a remarkable shift in the way society in Canada, and indeed around the world, perceives the use of various forms of energy. Along with this shift is an emerging new appreciation for the value of energy.
Consequently, more and more attention is focused on energy systems of all kinds, whether for our cars, homes, or the public buildings we fund and occupy. In this new era, energy systems may still be out of sight, but with greater awareness of de-carbonizing goals, energy systems increasingly become top-of-mind features.
Engineers and scientists are leading the way toward implementing effective, practical, and affordable methods to conserve energy resources and reduce energy emissions without compromising reliability or performance. Our profession is responsible for sharing progressive information and some of the challenges we face to achieve such progress.
Accordingly, we feel an obligation to engage with our clients and the greater public. We wish to relay and share information about what's being done now and what's to come so that we can tackle some of our time's biggest challenges.
What Falcon is doing
A few examples of the efforts Falcon is supporting to engage in BC communities:
UBC Okanagan, Kelowna, BC. In collaboration with UBC – Okanagan, Falcon has delivered a series of guest lectures for 4th-year mechanical engineering students as they prepare to launch their careers. The lectures focused on practical (beyond the textbook) aspects of delivering high-performance HVAC energy systems. Falcon's Don Poole, Hayley Shearer, and Jeff Quibell gave a lecture series focused on practical aspects of HVAC design, practical applications of energy modelling, and a hands-on discussion of the merits and limitations of geoexchange energy systems.
Vancouver Island University, Nanaimo, BC. In collaboration with Vancouver Island University, Falcon teamed up with the Earth Science Department of VIU to engage with students and the public. For the past four years, Jeff Quibell has delivered annual guest lectures to upper-year geology students and a public lecture on the topic of Vancouver Island University's unique Minewater Geoexchange System low-carbon district energy system.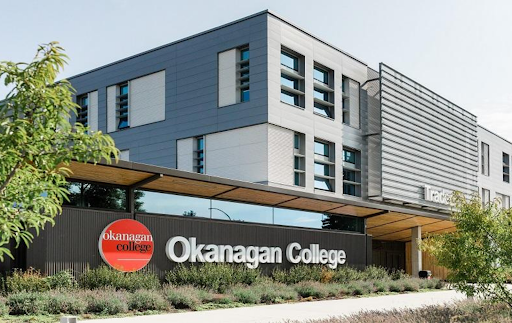 Okanagan College, Kelowna, BC. Falcon's Don Poole is a born teacher. When not mentoring young engineers and technologists at Falcon, Don can be found at Okanagan College as a liaison instructor. He's currently on hiatus from the College now as he doubles down on his teaching at Falcon. He specializes in conveying lessons learned "the hard way."
NEAT, Energy Explorer's Workshops. The Northern Environmental Action Team (NEAT), based in Ft. St. John, BC, does outstanding outreach work engaging with grade schools across northern BC and Alberta on environmental awareness topics. They invited Falcon's Jeff Quibell to carry out several sessions introducing geoexchange heating to nearly all the Grade 7 classes in Fort St. John. Jeff delivered the first of these sessions in person before Covid-19 struck. Encouraged by the success of the first initiative, Jeff accepted a subsequent invitation to deliver several more sessions to Grade 5 classes (this time via Zoom, due to Covid-19). Using Zoom, NEAT drew school classes from several northern cities into the program, including Whitehorse, YT, Spruce Grove, AB, Ft. McMurray, AB, Drayton Valley, AB, Prince George, BC, and Fort. St. John, BC. In total, NEAT delivered 21 sessions to nearly 500 students. Following the sessions, Jeff commented, "the questions many of these Grade 5 students ask are so insightful". It is so encouraging and rewarding to see such avid curiosity amongst the generation to come.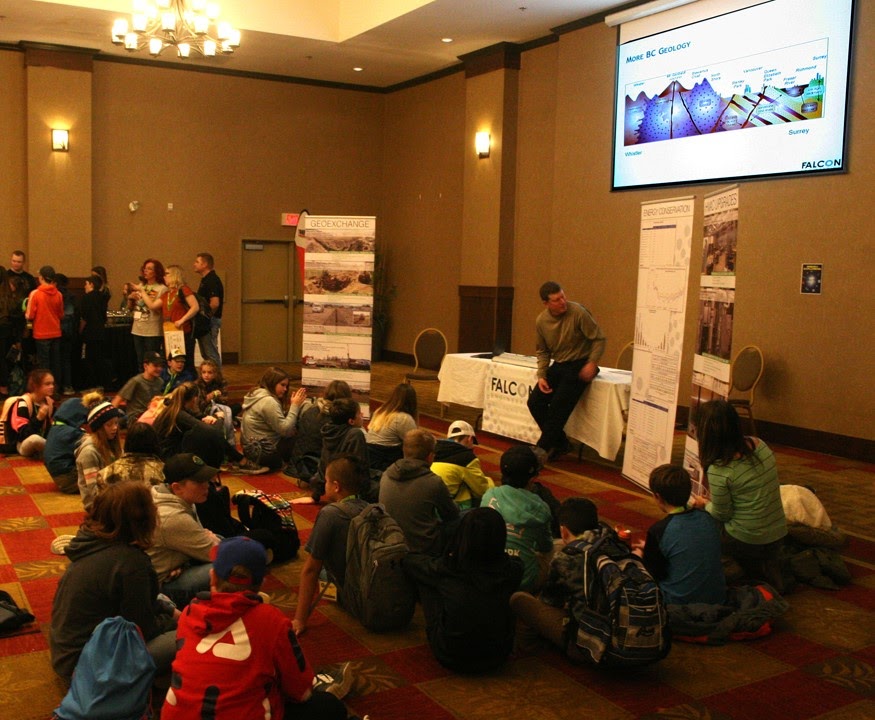 Two Way Street
The above engagements are not just an opportunity for Falcon to convey information about technology; they're an opportunity for a two-way dialogue for us to listen to concerns, uncertainties, and wide-ranging feedback. We may not hear this type of feedback if we remain insulated within our design teams.
Engaging genuinely in the broader public sphere and learning to respond to such a wide range of views in a respectful, meaningful setting helps us become more effective communicators and better, more well-rounded designers.
Want to talk about your project? Contact us!